[Note: As this is taken from an archived site, some links and videos below may not be working.]
The infamous Dachau gas chamber sign rediscovered

Hidden away in a locked room in Dachau's "New Crematorium" is the pre-2003-ish museum sign which states that the gas chamber at Dachau was never used: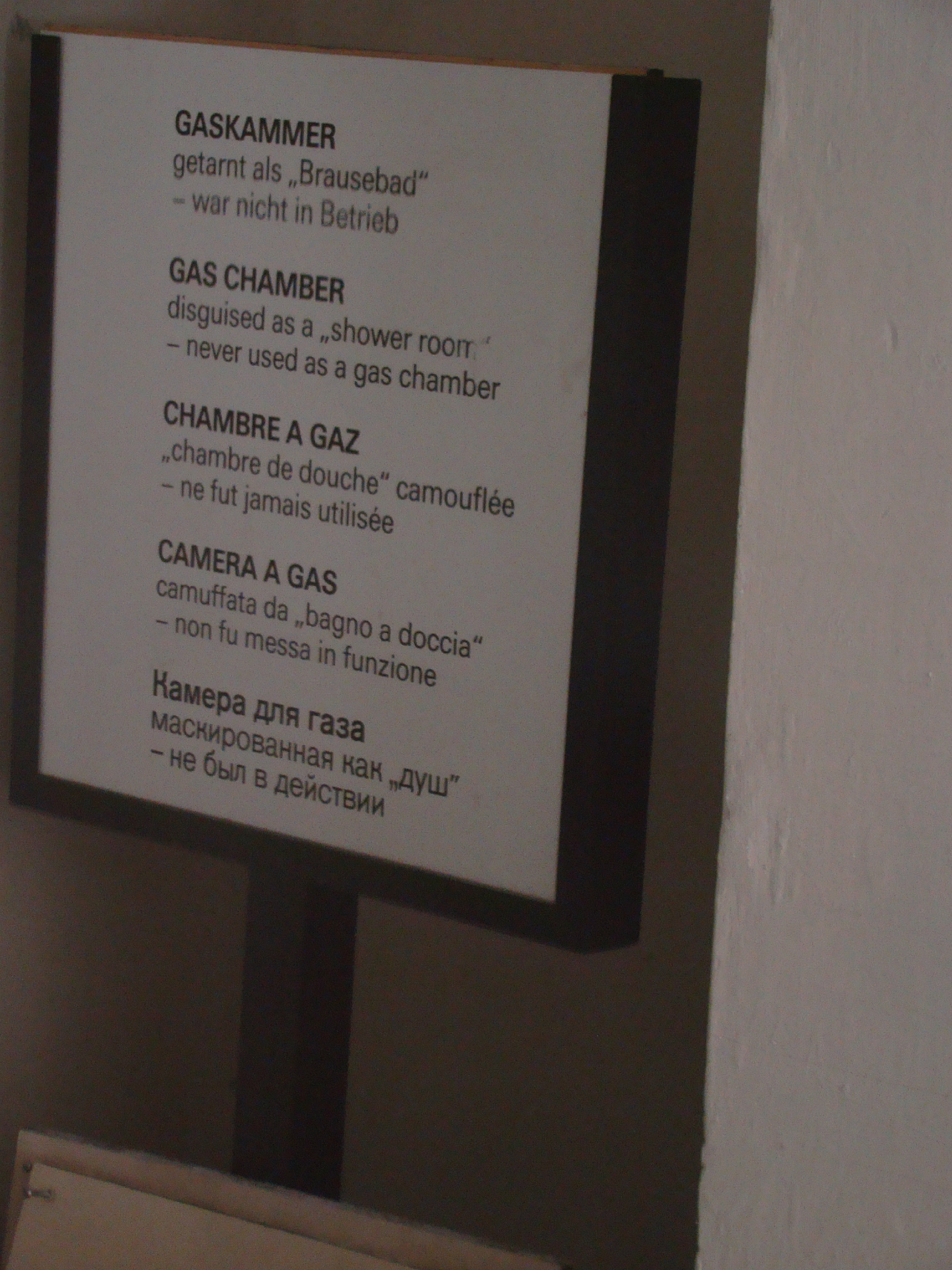 Contradicting what the museum currently claims: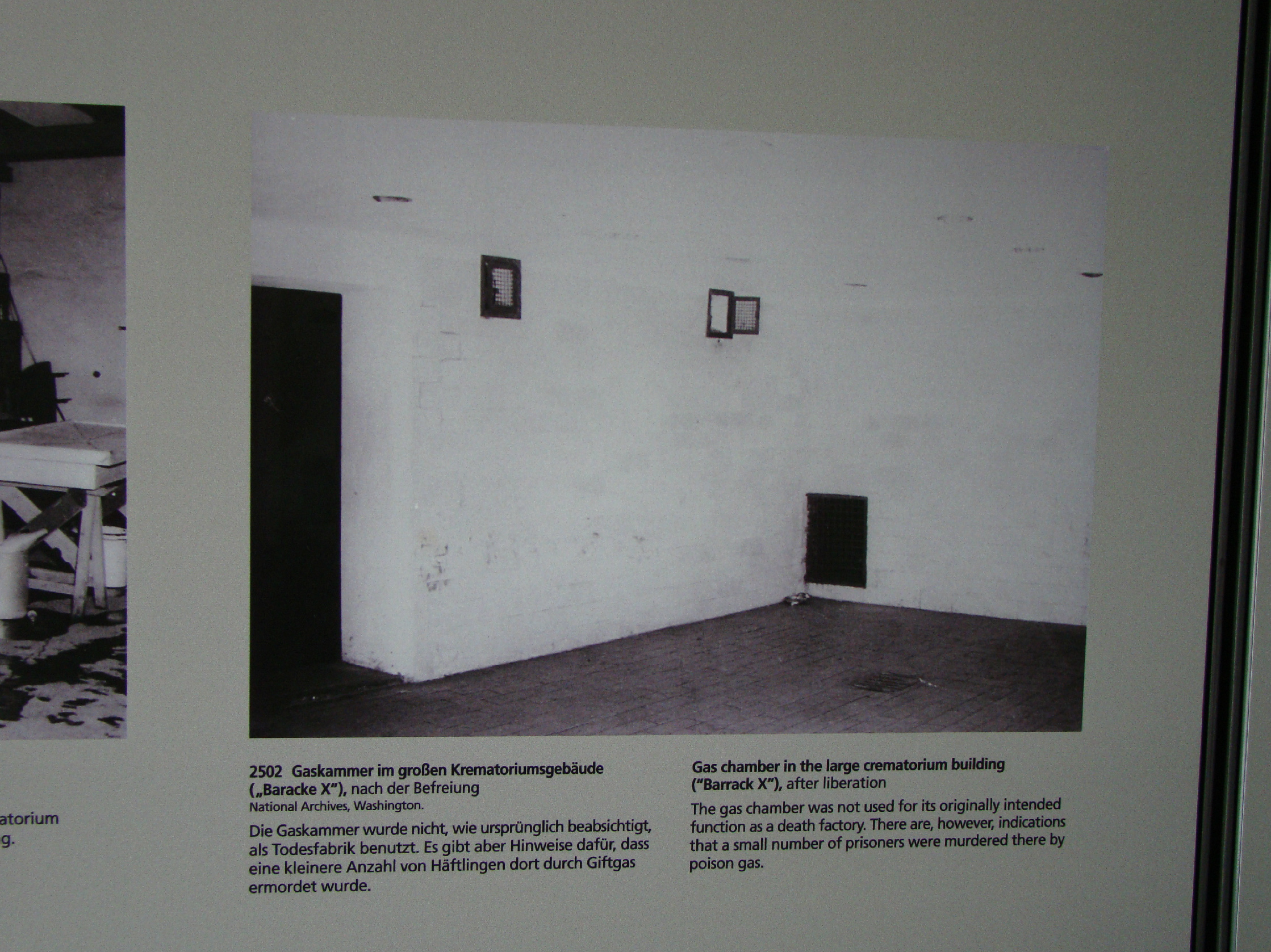 (photo of museum sign in Dachau's 'Permanent Exhibition' in the former 'Maintenance Building' ;
enlarged version
)
---
Addendum - by this Site:



The Dachau report in the U.S.

45th Division News, Vol. V, No. 32, May 13, 1945.

Under the headline "Dachau Gives Answer To Why We Fought", gassings in Dachau are described (along with other harrowing stories like testicle-biting nazi dogs) - see page 3 below.
"Long before the 45th reached Dachau fantastic rumors of the camp's tortures reached the outside world. Few of them were exagerated. [...]

Behind the crematorium is the most devilish creation of the SS troops -- the "shower room".

Those who were about to die were herded into the room which looks exactly like a shower room. They were stripped, handed a clean towel and some soap and told to wash well, that they were going on a long trip.

Then the guards went out, locked the door and turned a switch. Instead of a rush of hot water from the showers, a deadly gas seeped into the room and in a few moments all were dead."


------------------------------
---