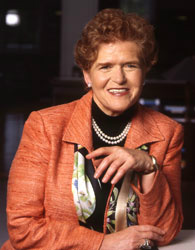 Professor Deborah Lipstadt, the Holocaust's bulldog chewing a wasp rottweiler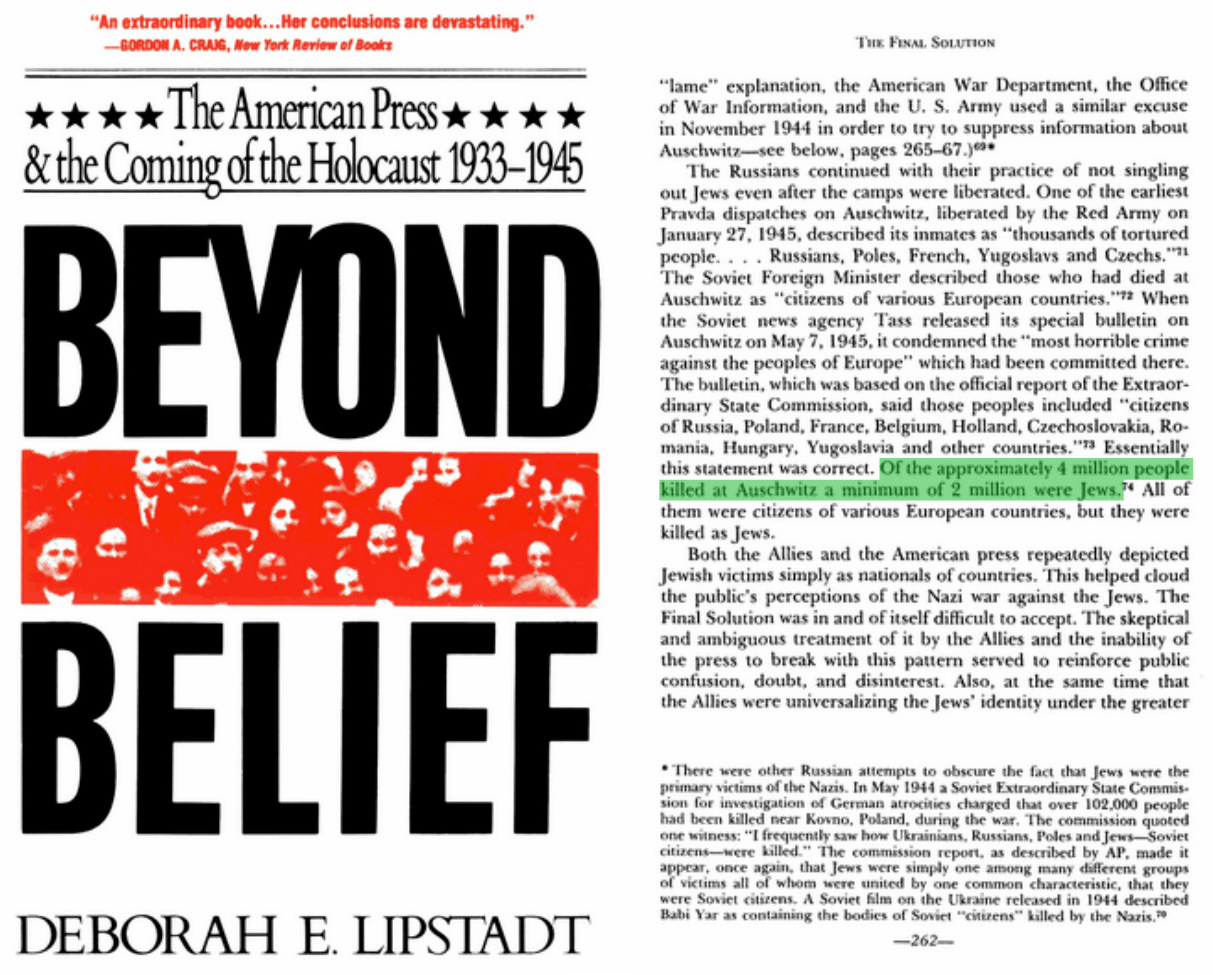 here for enlarged image



In 1986 Deborah Lipstadt published Beyond Belief: The American Press and the Coming of the Holocaust, 1933-1945. In which she states:

"Of the approximately 4 million people killed at Auschwitz a minimum of 2 million were Jews. All of them were citizens of various European countries, but they were killed as Jews."

We're told that "few historians believed that figure" of 4 million killed at Auschwitz. Professor Lipstadt along with her source she cited for the 4 million figure in her book; Sir Martin Gilbert, are obviously amongst the few who did.

But, we all make mistakes, so we could forgive Professor Lipstadt for this error, if it were not perhaps for her own damning of David Irving for figures he has used in his 1963 book The Destruction of Dresden, whilst estimating the death toll for the bombing. Professor Lipstadt writes on her blog:

"Charles Gray, the presiding judge in my case, found Irving's treatment of the Dresden historical record "reprehensible" and "absurd" and concluded that Irving's work on this topic "fell far short of the standard to be expected of a conscientious historian."

Really now Professor Lipstadt. Pot, kettle?