Information on Radio Islam


This Site is owned by a group of Freedom Fighters from different countries in support of Ahmed Rami's Global struggle.

Radio Islam is working to promote better relations between the West and the Muslim World. Radio Islam is against racism of all forms, against all kinds of discrimination of people based on their colour of skin, faith or ethnical bakground. Consequently, Radio Islam is against Jewish racism towards non-Jews.

World Jewish Zionism, today, constitutes the last racist ideology still surviving and the Zionist's state of Israel, the last outpost of "Apartheid" in the World. Israel constitutes by its mere existence a complete defiance to all international laws, rules and principles, and the open racism manifested in the Jewish State is a violation of all ethics and morals known to Man.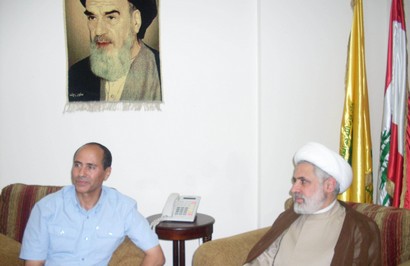 Ahmed Rami of Radio Islam with Hezbollah's Deputy Secretary General, Sheikh Naim Qassem.
More important information about Radio Islam
Radio Islam started out as a radio station broadcasting in Stockholm, Sweden in 1987, then turned into a multilingual website in 1996, and today is an international platform combatting Jewish supremacy - in 26 languages!


"Radio Islam: the mother of all anti-Jew sites"
Article from WorldNetDaily.com: "Although WND has run stories about Islamic websites in the past, none has the sophistication or depth of Radio Islam

.

"


Ahmed Rami: A combat with unequal weapons
Interview with Rami published in Maroc-Hebdo International, a Moroccan weekly


Interview with anti-Zionist veteran Ahmed Rami of Radio Islam
On ISIS, "Neo-Nazis", Syria, Judaism, Islam, Russia...


We must stand with Syria against the Zionists
Interview with Ahmed Rami


Revisionism from the Orient
Joachim Gross interviews Ahmed Rami, the founder of Radio Islam


Debate in Swedish Parliament on Radio Islam and Ahmed Rami
By Robert Faurisson


What was the Rami trial? Jan Bergman and Jan Hjärpe, Two Swedish Professors Defend Revisionism on Trial
By R. Clarence Lang


Ahmed Rami speaks on Hezbollah's Al-Manar TV about the Jewish occupation of Palestine
Interview from 2005. English subtitles.


Head of Radio Islam in Sweden Ahmed Rami: Judaism Is Like a Mafia in the West
Al-Mayadeen TV channel, Beirut, 2018. English subtitles.


Faurisson in Sweden - a must see video!
Produced by Radio Islam, 1992. Please save to harddrive and if you note that this crucial video has been deleted - upload again!


Ahmed Rami speaks at the 1990 Revisionist Conference on Radio Islam and the struggle against the Jewish mafia
Introduction by world renowned revisionist scholar Robert Faurisson, at the 10th IHR Revisionist Conference in 1990.
Ahmed Rami in English on the struggle of Radio Islam against the Jewish mafia: It is a struggle for the liberation of Palestine, but also for the liberation of the peoples in the West and the rest of the world from Jewish dictatorship.
Seeing this humble and sympathetic man speak, the Jewish vicious propaganda against him as some kind of psychotic "anti-Semitic" monster, crumbles!
Alternative video link: here





Ahmed Rami with General Otto Ernst Remer, German WWII hero and friend of the Islamic Nation, the man who made history in 1944, thwarting the coup against Adolf Hitler. Read "The General Remer Interview on the Jewish Power Order" to see the wisdom of this man, not allowing himself to get caught in the Jewish trap of a "Clash of Civilizations" between the West and Islam.



Robert Faurisson about Rami being in jail - and the lie of the alleged "holocaust"
On the jailing of Ahmed Rami of Radio Islam.

"

First I would like to congratulate Ahmed Rami. You know that he is in jail. You know that, in spite he is in jail, he is still fighting for his ideas. And what he is actually doing now in jail is splendid, because it shows that even if you put someone in jail, you still cannot put his ideas in jail. I mean, that is now by fact what Ahmed Rami is demonstrating."



Ahmed Rami has received a Jewish death threat!
"... you will die a horrible death!!!"
Threat from Jewish terror group Betar, based in France.
These death threats are no joke:
In 1993 Radio Islam and Ahmed Rami hosted a lecture by Robert Faurisson in Stockholm, Sweden, that was attacked by 32 armed Jewish psychopaths from Betar, under leadership of former Israeli military, Moshe Cohen!
"Freedom of speech" - Jew-style!


A plot against Radio Islam - Jewish terrorism against Internet!
The campaigns against Radio Islam.
Information on the Jews' plots against this beacon of truth, Radio Islam, including how the Jewish Defense League (JDL) tries to silence us.
Question to the Jews: If you really are on the side of righteousness and justice, why resort to such dirty and cowardly tricks?


Internet, Rami, ADL and the U.S. Senate
The Jewish "ADL" has developed a filter (ADL HateFilter™) that blocks access to Radio Islam and to other Web sites that contain "inappropriate" material!


Censorship of the Internet - study reveals Google censorship of Radio Islam's sites
By Germar Rudolf


"Judaism created Zionism and not the other way round"
What is going on in Morocco... A letter to Radio Islam on Ahmed Rami´s TV appearance in Al-Jazeera.


Photos of friends of Radio Islam
Intellectuals, Muslim scholars, Freedom Fighters in the West.



Gran exclusiva: Corrupción y crímenes en la corte de Hassan
"Yo quise matar a Hassan ..."
Spanish journal Interviu publishes exclusive interview in 1983 with Ahmed Rami in Stockholm with revelations about his participation in the coup attempts against the corrupt Hassan II monarchy, which tyrannically - with Jewish aid and assistance - rules Morocco, like a medieval fiefdom. (Hassan II now succeeded by his equally corrupt son, Mohammed VI).


Ahmed Rami: There will be no war of civilisations...
Excerpt from Ahmed Rami's speech at the Revisionist conference in Trieste, Italy, "Revisionism and Dignity of the Defeated Countries" (2001).


Ahmed Rami's interview with Karl Philipp, Tomas Morton, Ted O'Keefe, Mark Weber,
Manfred Koch, Pablo Palacios, Manfred Latting


Ahmed Rami interviews M. Weber, T. Marcellus, Ted O'Keefe...
On revisionism and Jewish power in the USA


Swiss revisionist Jürgen Graf interviewed by Radio Islam
Transcript of a broadcast by Radio Islam in Stockholm on June 16, 1996.


The General Remer Interview on the Jewish Power Order
By Ahmed Rami for Egypt's Al-Shaab newspaper.




The world's foremost Revisionist scholar, Robert Faurisson, and Ahmed Rami of Radio Islam, visiting Dachau concentration camp.



Revisionist Activism in Sweden
The Journal of Historical Review, July/August 1998.


Widespread Holocaust Doubts in Sweden
The Journal of Historical Review, July/August 1998.
After Radio Islam's successful information campaigns the Swedish government - under Jewish pressure - reacts...


International Holocaust Summit of the Big Zionist Lies
"Approximately 46 delegations, among which those of more than 30 heads of State or of government, will take part in the "International Conference on the Holocaust" due to be held in Stockholm from the 27th of January, 2000.[...] Stockholm is generally considered to be the one of the world's most active centres of historical revisionism, thanks to "Radio Islam" and its founder and head Ahmed Rami, a Swedish citizen originally from Morocco."


Who was behind the "Danish" cartoons?
By Ahmed Rami


Islam and Revolution
By Ahmed Rami



"As a radio station Radio Islam has at best a local importance; but as an institution espousing right-wing extremist and anti-Israeli propaganda focusing on the denial of the Holocaust and anti-Zionism, Radio Islam is a brand operating on a world-wide scale, continually extending its reach since 1996 as it established a multilingual internet presence."

- Wolfgang Benz, Professor and Director of the Center for Research on Antisemitism, Technical University of Berlin, in his article "Anti-Semitism Today" in the 2006 book "How the Holocaust Looks Now: International Perspectives" (page 270). More or less giving Radio Islam the top grade, "A+". (Bold style added by RI for sake of emphasis)



Islam and the Islamic world - What is Islam?
By Ahmed Rami


Morocco and Revolution
Collection of articles and interviews from international media with Ahmed Rami on his role in Morocco.
The preface tells the story about:

"[...] former tank lieutenant of the Moroccan army, Ahmed Rami, son of a proud but poor Berber sheik, who as a young officer wished to depose his head of state, King Hassan of Morocco, in the spirit of Swiss folk hero William Tell. [...] Ahmed Rami was convinced that the King of Morocco was a puppet of the Jewish power and of the CIA who unashamedly exercised power against his people. State power was therefore illegitimate. [...]
Ahmed Rami will always fight for the rights of political prisoners and the persecuted, such as Faurisson, Remer, Walendy, Deckert, Kemper, Lachout and countless others. [...] Listen to the story of the barefooted boy who emerged from the valleys of the high Atlas Mountains, assured of his message, then onto the road for Casablanca, there to learn to read and write. From poverty to become an incorruptible freedom fighter, and whose exiled voice gives hope to his people."

Ahmed Rami of Radio Islam on the assassination of General Dlimi in Morocco and the connection to the CIA
Excerpt from William Blum's epic book on covert CIA operations and United States military interventions during the second half of the 20th century: "Killing Hope: U.S. Military and C.I.A. Interventions since World War II"
Ahmed Rami, founder of Radio Islam, reveals information on the assassination of Moroccan General Ahmed Dlimi, by the corrupt Moroccan King Hassan II - with the collusion of the CIA.


Jewish "Holocaust Education" site on Radio Islam; "highly professional and up-to-date Internet site"
From the propaganda platform holocausteducatie.nl.


Radio Islam mentioned in first position by head of Israeli mission, at meeting with Organization for Security and Co-operation in Europe (OSCE)
PDF of "OSCE Meeting on the Relationship between Racist, Xenophobic and Anti-Semitic Propaganda on the Internet and Hate Crimes, Paris, 16–17 June 2004" with the statement by Zionist Jew Nimrod Barkan, Head of the Delegation of Israel.
In his speech, Radio Islam was the first site outed by this agent of Zionism, as "a clear, present and imminent danger to society".


Holocaust High Priestess Deborah Lipstadt on Radio Islam's World Anti-Zionism Congress
The invitited to the 1992 Radio Islam-hosted event, the Zionists worst nightmare!;
Louis Farrakhan of the Nation of Islam, revisionists Robert Faurisson, David Irving, Fred Leuchter, Russian nationalists of Pamyat, Lebanon's resistance group Hezbollah, Palestinian Hamas.


The Encyclopedia of Radio Islam
The much disputed encyclopedia on Zionism, Judaism, that enrages the Jews.


Ahmed Rami of Radio Islam with Roger Garaudy, prominent French Muslim philosopher and writer, former Deputy Speaker of the French National Assembly, author of "The Founding Myths of Israeli Politics".
Radio Islam's favourite quote, taken from world renowned Irish intellectual, George Bernard Shaw: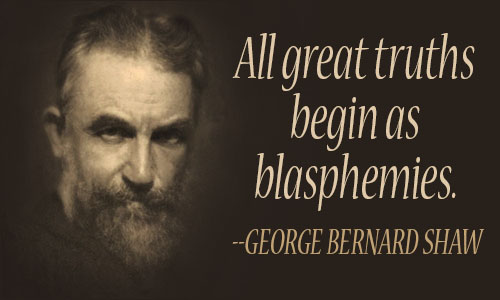 Press clippings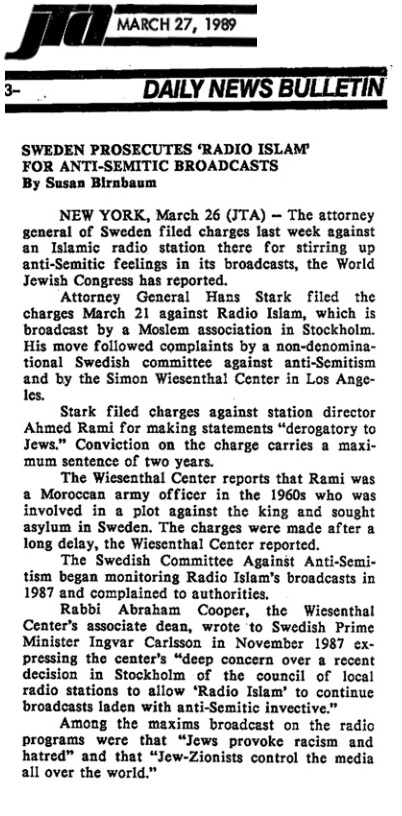 Jewish Telegraphic Agency 1989
Jewry vs Radio Islam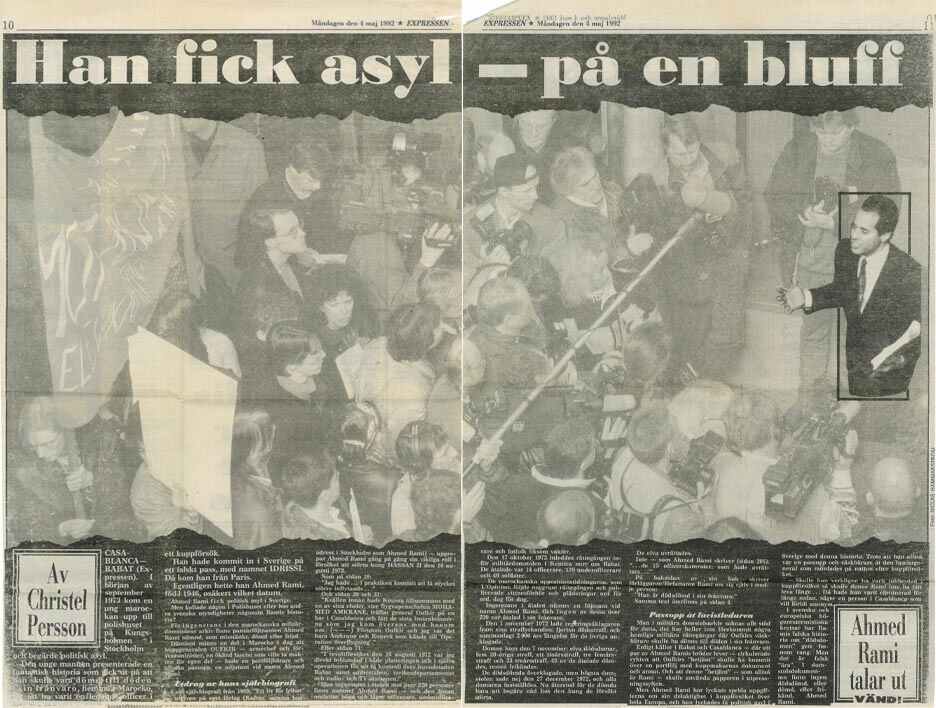 Ahmed Rami of Radio Islam confronting the Zionist-run media hyenas.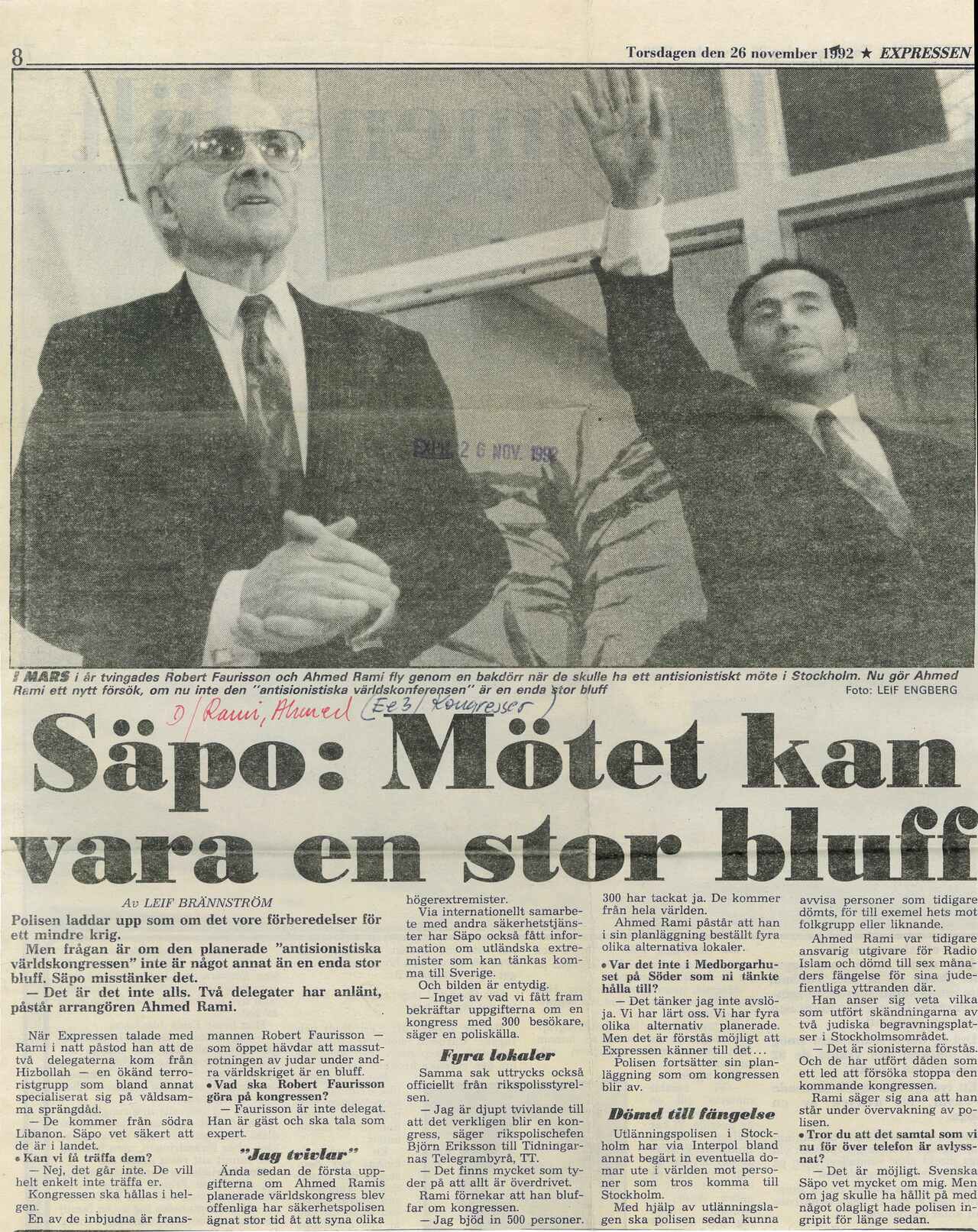 Ahmed Rami and Robert Faurisson in Stockholm.
Article in connection to Radio Islam's "World Anti-Zionist Congress" in 1992:
"The police are gearing up as if preparing for a minor war". Even the Swedish Secret Police (Säpo) is involved!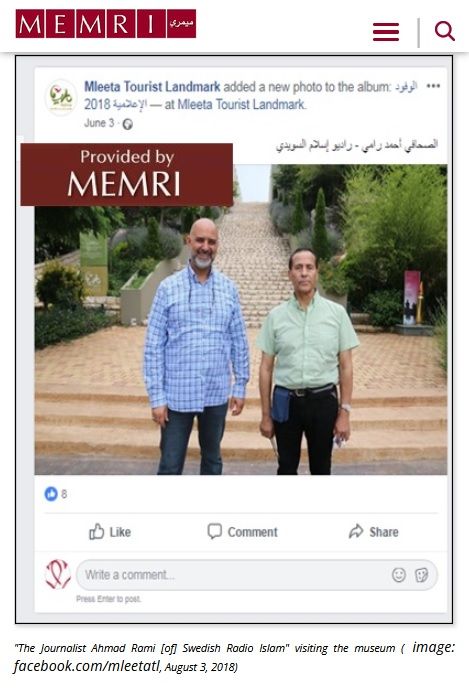 Screencap from

MEMRI

, the Israeli propaganda outlet, on Ahmed Rami's
visit to Mleeta, Hezbollah's Resistance Museum, southern Lebanon, 2018.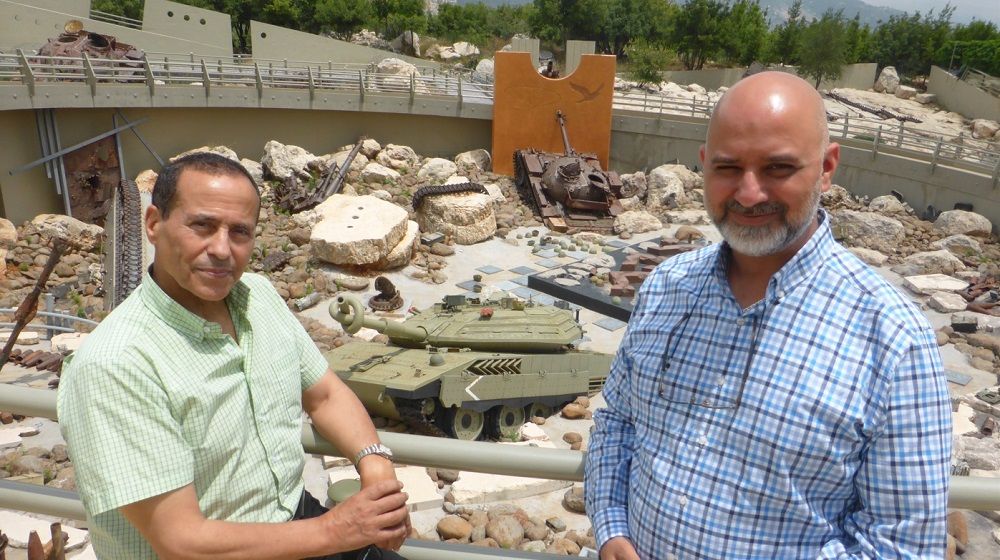 Ahmed Rami of Radio Islam with a representative of the
Resistance in front of destroyed and captured Israeli
machines of war, at Mleeta. (click to enlarge)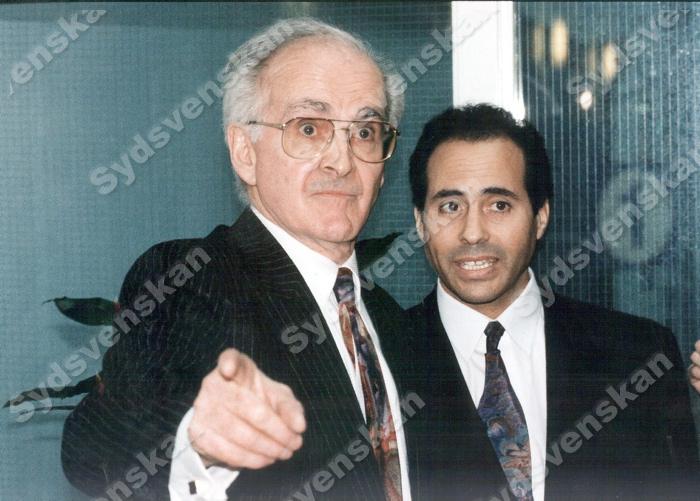 Robert Faurisson and Ahmed Rami staging an improvised press conference in the house of Swedish
National TV, where Faurisson spelled out his gas chamber challenge:

"
My Challenge to the Swedish media
"