U.S. Politics


Since plenty of years the U.S. is de facto run by pro-Israeli Jews either directly, or indirectly through the might of their Jewish lobbies. The Israeli paper Ma'ariv (02.09.1994) even wrote:

"The U.S. has no longer a government of Goyim [Gentiles], but an administration in which the Jews are full partners in the decision making at all levels. Perhaps the aspects of the Jewish religious law connected with the term 'government of goyim' should be re-examined, since it is an outdated term in the U.S."


In this important section we post articles on Jewish influence in U.S. politics and demonstrate this influence in present and former governments as well as in the candidates to the U.S. presidency.




Overview

• Most important articles/documents • The Joe Biden Régime
Jewish revelations, Farrakhan, Duke Lists of Jews, revealing quotes

• 2008 election candidates and the Jews • The Donald Trump Régime
McCain, Hillary, Biden, Palin, Giuliani Lists of Jews, revealing quotes

• On the 2008 election • The Barack Obama Régime
Jewish articles, ''The Daily Show'' Lists of Jews, revealing quotes

• On the 2004 election • The George W. Bush Régime
Kerry, Dean, Edwards, W. Clark Lists of Jews, revealing quotes

• On the 2000 election • The Bill Clinton Régime
Hillary, Bush, Gore, Lieberman, Lazio, Bradley Lists of Jews, revealing quotes

• Earlier U.S. Politics • Politicians: Hillary Clinton John Kerry Wesley Clark
Nixon and Truman quotes, JFK and Mossad, John McCain Sarah Palin John Edwards
Reagan Howard Dean Rudolph Giuliani



Read also



"Not that our disproportionate political power (pound for pound the greatest of any ethnic/cultural group in America) will erode all at once, or even quickly. […] Unless and until the triumph of campaign finance reform is complete, an extremely unlikely scenario, the great material wealth of the Jewish community will continue to give it significant advantages. We will continue to court and be courted by key figures in Congress. That power is exerted within the political system from the local to national levels through soft money, and especially the provision of out-of-state funds to candidates sympathetic to Israel […]."
-- Steven Steinlight, one of the leading Jews of the United States, former head of National Affairs for the American Jewish Committee (AJC), "The Jewish Stake in America's Changing Demography", CIS, October 2001



Most important articles/documents
Government (pt. 1)
[300 Kilobytes] [about 60 paper pages] Jewish pre-eminence in American government; Jewish economic influence, especially within the Democratic Party; money control by a special interest group as the destroyer of true democracy; the dominant Jewish-Israeli lobbying organization: the American Israel Public Action Committee (AIPAC); Jewish lobbying for Israel, Holocaust-related issues, Jewish immigration to America, and other ethnocentric concerns.


Government (pt. 2)
[420 Kilobytes] [about 83 paper pages] Jewish/Zionist domination of the Bill Clinton administration; the Monica Lewinsky case; Israeli spies in the American government; Jewish/Israeli influence in governments throughout the world.


Jews and Goverment - big article archives with links
Archive No 1 and Archive No 2.


Jews at the Head of Non-Jewish Organizations in the U.S.
(including universities)


"Every Jew is an Ambassador for Israel"

- Rabbi Aron Moss, Arutz Sheva, Israel National News, 07/25/2006.



Jewi$h Power
A huge collection of articles compiled by the Jewish Tribal Review


On the Judaization of the U.S.A.
A huge collection of articles compiled by the Jewish Tribal Review


Jewish Influence in America
Updated 2017.
Names and pictures of the people running Government, Media, Finance, Think Tanks, Council on Foreign Relations...


Feel the power
Joseph Aaron, editor of The Chicago Jewish News, boasting about Jewish power. "We are powerful, very powerful. We play a major, pivotal role in the life of this country."

From sea to shining sea
By Joseph Aaron, The Chicago Jewish News Online, more boasting and Ben Bernanke is Jewish


Jewish power dominates at "Vanity Fair"
By Nathan Burstein, The Jerusalem Post


How Jewish is Hollywood?
More Jewish boasting: "I don't care if Americans think we're running the news media,
Hollywood, Wall Street or the government. I just care that we get to keep running them."
By Joel Stein, Los Angeles Times.


American Jews Are Double Agents: Deal With It
By David Samuels, Jewcy website, revealing insights into the American-Jewish psyche.
A Jew confesses to the un-Americanism of the Jewish population in the US.


A Jew concedes that Jews act "behind the scenes"
"...the time-honored role of Jews as behind-the-scenes movers and shakers, who traditionally advance their agenda while letting someone else occupy the public spotlight."


How cynically Jews analyse American politics
02-09-2000


A Revealing Survey on U.S. Jews
The Jerusalem Post: "What is particularly striking is that unlike the other groups, the country to which Jews are attached is not one their grandparents came from, but Israel ..."


Jewish Senator Chuck Schumer, "Guardian of Israel", calls anti-Zionism a form of antisemitism [videos]


Schumer: "For as long as I live, for as long as I have the privilege of serving in the Senate from New York, I will unflinchingly, unstintingly and with all of my strength be Shomer Yisrael, a guardian of Israel. Ladies and gentlemen, Am Yisrael Chai, in Israel and America, the Jewish nation lives now and forever."

Also Schumer: "You know, my name ... comes from the word shomer, guardian, watcher. My ancestors were guardians of the ghetto wall in Chortkov. And I believe Hashem [Orthodox for God] actually gave me that name. One of my roles, very important in the United States Senate, is to be a shomer — to be a or the Shomer Yisrael. And I will continue to be that with every bone in my body ..."


Orthodox Jews hail Jerry Nadler as "a very pro-Israel Democrat"
"From the Editor: Congressman Nadler Cancels", by Larry Gordon, The 5 Towns Jewish Times, September 4, 2019


Jewish Casino Tycoon Sheldon Adelson, Kingmaker in the Republican Party Camp
Articles from New York Times (July 25, 2012), and Jewish Telegraphic Agency (July 10, 2012). Arch-Zionist Adelson's dirty money can decide the Republican Presidential candidate, but according to his critics' report "...Adelson 'personally approved' of prostitution in his Macau casinos".


U.S. politician Nancy Pelosi happily admits she is the daughter of a "Shabbos Goy"
Collection of articles from the Israeli-Jewish Press. Nancy Pelosi, "the most powerful woman in U.S. politics", representing the new breed of Gentile Front politicians, doing the Jews' bidding; and here some quotes to prove it.


Israel and the Organized American Jews
A chapter from Israel Shahak's book "Open Secrets"


Jewish Manipulation of World Leaders - a must see!
A collection of revealing photos of world leaders bowing to Jewish power. Also includes photos of U.S. Presidents,
Senators & Congressmen, Governors & Mayors, with their Jewish masters.


George Soros, Imperial Wizard
By Heather Coffin, Covert Action Quarterly, Fall 2002. Details Jewish Billionaire George Soros' background and his foreign interventions.

"George Soros' activities fall into the construct developed in 1983 and enunciated by Allen Weinstein, founder of the National Endowment for Democracy. Weinstein said, "A lot of what we do today was done covertly 25 years ago by the CIA." Soros is operating exactly within the confines of the intelligence complex. He is little different from CIA drug runners in Laos in the 1960s, or the mujahedin who profited from the opium trade while carrying out CIA operations against socialist Afghanistan in the 1980s. He simply funnels (and takes home) a whole lot more money than those pawns, and he does much of his business in the light of day. His candor insofar as he expresses it is a sort of spook damage control that serves to legitimize the strategies of U.S. foreign policy."

The U.S. elections 2000 - Some Jewish Commentaries
Quotes from the Jewish Press



Donald Trump with a menorah in hand, with Jewish donor and Zionist Sheldon Adelson and his wife, Israeli American Council, 2019.

Sheldon Adelson, Jewish casino tycoon and Republican Party megadonor.

Sheldon Adelson, Jewish Republican Party megadonor, here joining forces with Haim Saban, Jewish Democratic Party megadonor - at a joint event with Hollywood celebrities in 2018.
Fundraising for an American charity, you may think? No! Raising millions of dollars for the child abusers and child killers of the IDF - Israel's military, through the organization FIDF - "Friends of the Israel Defense Forces"! Raising money for a genocidal army in a shitty little country, thousands of miles away from America!
Here we see people profoundly affecting U.S. politics, showing where their loyalties really lie.
Note that Haim Saban even boasts: "I'm a one-issue guy, and my issue is Israel." and Sheldon Adelson has proudly stated: "All we care about is being good Zionists, being good citizens of Israel..."
For a short recap of the doings of the IDF, see pics here

and

here

...



Nations see Jews as key to winning favor with U.S.
By Michael J. Jordan (Jewish Telegraphic Agency 09/13/2000)


Neoconservatism's Jewish Origins and Jewish Agenda
From the Jewish Daily Forward


The pro-Israel billionaires & neocons behind Marco Rubio
Foreign Policy In Focus, December 8, 2015. Rubio's career has been funded from the beginning by Jewish multi-billionaire
Israel partisans such as Normal Braman, Paul Singer, Sheldon Adelson, and Larry Ellison. A good study example on how Jewish power in US politics works...
Note: Sheldon Adelson nicknamed "The Godfather of the Republican Party", is a so-called "American" businessman whose daughter and wife have done service in the Israeli military (IDF), and who in a speech even has stated that: "All we care about is being good Zionists, being good citizens of Israel..."


Spy Probe Scans Neocon-Israel Ties
By Jim Lobe


The Israel Lobby
By John Mearsheimer and Stephen Walt


The Plan: Were Neo-Conservatives' 1998 Memos a Blueprint for Iraq War?
Article from ABCNews.com


"A Clean Break" - A Zionist plan for the Middle East
Document published by The Institute for Advanced Strategic and Political Studies


Jewish exploitation of minorities
Latinos, Native Americans, Japanese-Americans - from the Jewish Tribal Review


Israel Exports Its Brutal Police Training to the US, and it Shows
Inside Arabia, June 17, 2020. Jewnited States of America is a de-facto Police State, and it is the Jewish state of Israel that is "educating" its police. In the wake of the May 2020 death of Black man George Floyd in police custody in Minneapolis, USA, important information the Zio-controlled media left out.

"You mayors, you governors, stop your police from going to Israel to learn how to kill better.
Your days of killing us without consequences are over."

- Minister Louis Farrakhan, leader of Nation of Islam, in his 4th July Speech, 2020.


Source: Jewish site

Algemeiner.com, July 8, 2020.



The Zionist Matrix of Power - Full Movie (1:35)
By David Duke, on Jewish power, influence, racism, crime...
(Alternative versions in case Jewish censorship has deleted the above copy: here and here)


God's Chosen People (Banned by YouTube)
Great compilation of videos and articles documenting Jewish power in the U.S., compiled by Know More News.


Commentaries and analysis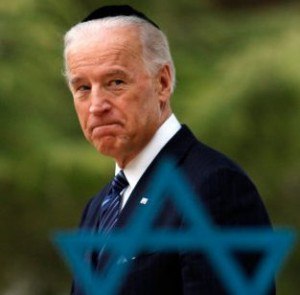 Joe Biden declares openly that he is "a Zionist". The Jews have also taken note of his deep family connections to the tribe of Jewish Supremacists, "Biden isn't Jewish, but he has lots of Jews in his family" (Jewish Telegraphic Agency, December 12, 2019).

Joe Biden's running mate in the 2020 U.S. Elections, his Vice President pick, is Kamala Harris. This woman - presented as the first "Black" VP candidate - is also inserted in the tribe of Jews, married to a Jewish man, Emhoff. The Israeli Press has also noted that "Harris is a staunch pro-Israel liberal who is more AIPAC than J Street", who "married Jewish lawyer Douglas Emhoff in 2014". ""[...] I fondly remember those Jewish National Fund boxes that we would use to collect donations to plant trees for Israel," she said at the AIPAC conference in 2017" (The Times of Israel, "A Jewish guide to Joe Biden's VP short list", August 6, 2020).
All the Jews Biden has tapped for top roles in his new administration
The Times of Israel, January 20, 2021.
Strategic U.S. positions occupied by Jews for the sole benefit of the parasitic state of Israel:
CIA Deputy Director (David Cohen)
Secretary of Homeland Security (Alejandro Mayorkas)
Director of National Intelligence (Avril Haines)
National Security Agency cybersecurity director (Anne Neuberger)
Secretary of State (Anthony Blinken)
Chief of Staff (Ronald Klain)
Treasury secretary (Janet Yellen)


Sen. Joe Biden in the Jewish and Israeli Press
Collection of revealing articles
Biden and Israel
By Robert Weitzel, CounterPunch, September 2, 2008


These are Biden's Jews
By Ron Kampeas, Jewish Telegraphic Agency, April 24, 2020


Where does Joe Biden stand on anti-Semitism, Israel and other issues that matter to Jewish voters in 2020?
Jewish Telegraphic Agency, December 12, 2019. "Biden isn't Jewish, but he has lots of Jews in his family."


Joe Biden awarded Zionist "Theodor Herzl Award" by the World Jewish Congress
Article from The Times of Israel (9 November 2016) and a video from Henry Kissinger's introductory speech at the Zionist event.


How Biden's Secret 2002 Meetings Led to War in Iraq
By Jim Bronke, Truthout, July 28, 2019. Joe Biden, longtime ally with Israel and according to himself "a Zionist" is
one of the people who paved the way for the murderous Iraq War in 2003.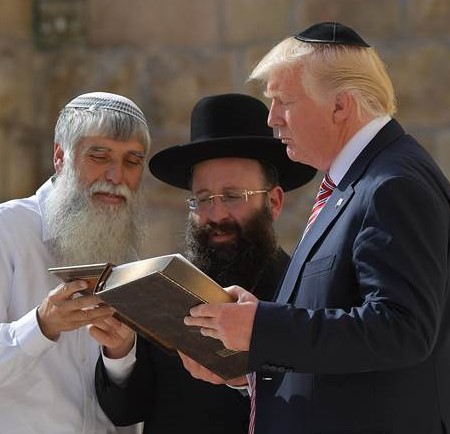 This guy Trump knows who is really running the show and his daughter is even married into "the tribe of the chosen".


"We love Israel. We will fight for Israel 100 percent, 1,000 percent. It will be there forever."

- Donald Trump.


"I have known the President [Trump] and I have known his family and his team for a long time,
and there is no greater supporter of the Jewish People and the Jewish State than President Donald Trump."

- Benjamin Netanyahu, Israeli Prime Minister at a joint press conference with Donald Trump, February 15, 2017.


Don't be fooled by the Zionist media campaign about the "changes" under Mr. Obama's reign. It is the same old political sponsors as before, the same old policy advisers and therefore the same Zionist, "Israel-first", policies - just masked behind a more pleasant package.
The Israeli paper Ha'aretz writes bluntly (13/11/2008): "Quite a few of Barack Obama's 'friends from the past' have popped up recently. It's doubtful whether he even knows their names, but in the Chicago Jewish community many people really are long-time friends of the president-elect. Some of the older people in the community say that they 'raised him,' while others half-jokingly call Obama 'the first Jewish president.' "



Rahm Emanuel, son of an Irgun terrorist,
and Barack Obama
On crypto-Jewish U.S. Secretary of State John Kerry, see articles below.

On Obama's Vice President, Joe Biden, see articles below.

On U.S. Secretary of State Hillary Clinton, see articles below.
On her husband - former U.S. President Bill Clinton - see further below.



2008 U.S. Presidential candidate John McCain
2008 U.S. Presidential candidate Joe Biden
2008 U.S. Presidential candidate Sarah Palin
2008 + 2016 U.S. Presidential candidate Hillary Clinton
In July 26, 2000, during Hillary Clinton's campaign for Congress from New York, Jewish senator Charles Schumer ("a recognized leader in Jewish issues on Capitol Hill") was recorded on videotape at a fund raiser for the President's wife. He responded to questions by Jews present about Israel, saying, "My guess is [Ms. Clinton] will vote exactly as I vote on Jewish issues. She will look to me to see how to vote ... Is she going to be a leading voice in the Senate? No. Is she going to have the same feeling about it that I do -- born Jewish? No. But she will be good." "Schumer," noted the Associated Press, "in shirt sleeves, chatted casually with supporters on the tape, seemingly unaware that a camera was rolling." (Associated Press, 7-27-2000)
Sen. Hillary Clinton in the Jewish and Israeli Press
Collection of revealing articles


Hillary Has Jewish Roots - Second Husband Of Grandmother Was Jewish
By CBS, AP, 1999


Jewish media mogul Haim Saban's pro-Israel credentials
The New Yorker's revealing article "The Influencer" from 2010:
Saban said that he begged Hillary to run for President in 2004, and that he began making lists of prospective donors even before she declared her candidacy, in 2007. "I was so committed to Hillary becoming President, with my whole

neshamah

," Saban said. "I put my heart and soul into this campaign."


The Destruction of Libya in 2011
Video compiled in May 2020 by Tales of the American Empire.
Details Hillary Clinton's (and her Jewish con-man Sidney Blumenthal's) involvment in the atrocity called the "2011 War in Libya".


Jewish activist and Israel's White House mole Sidney Blumenthal, Hillary Clinton and the 2011 Libya War
By Freedom Research, 2017


Hillary Clinton and Obama supporting anti-Black racist "rebels" in Libya
Segment from our document "Zionist CNN: Lair of hypocrites", with information and images on Zionist supported anti-Gaddafi Libyan rebels' atrocities against Black Africans, atrocities totally underreported in the Western, Zionist-dominated, medias. Hillary Clinton was at the time U.S. Secretary of State.


Clinton Foundation and IS funded from the same sources
Video from John Pilger's 2016 interview with Wikileaks' Julian Assange on the leaked Hillary Clinton e-mails.


Clinton, ISIS Funded By Same Money? WikiLeaks' Assange Says Saudi Arabia, Qatar Giving Money To Both
International Business Times, 11/04/2016


Clinton, Assange and the War on Truth
By John Pilger, CounterPunch, October 20, 2017


2012 Clinton Email Reveals Syria War All About Securing Israeli Hegemony
Non-Aligned Media, March 19, 2016





Hillary Clinton gets a kiss and embrace from Israel's
Shimon Peres, the man behind the massacre of
Lebanese refugees at the UN base in Qana

, 1996.





Hillary Clinton laughing together with Israel's Ariel Sharon,
"The Butcher of Beirut", the man behind the massacre of Palestinian civilians in the refugee camps of Sabra and Chatila

, Beirut, 1982.



Hillary Clinton's Emails and the Syrian Shoah: "Greater Israel" and the Yinon Plan
By Gilad Atzmon, March 19, 2016


Giuliani and Clinton: The Best Candidates for Israel
By Oren Lee-Parritz, The Jewish Post of New York


Hillary Clinton and the Israel Lobby
By Joshua Frank, Antiwar.com, January 23, 2007


Unprecedented influence: Almost 10 percent of superdelegates are Jewish
The Jewish News Weekly of Northern California, March 28, 2008


Senator Hillary Clinton's Remarks to the American Israel Public Affairs Committee (AIPAC)
February 1, 2007


Entrenched Hypocrisy - Hillary Clinton, AIPAC and Iran
By Joshua Frank


Hillary donates protective gear for settlers
(Jerusalem Post 04/03/2001)


Israel and the Ongoing Holocaust in Congo
On Jewish operations in the heart of Africa, including those of Obama-Clinton backer Maurice Templesman.


Angolagate and the Jewish connection - a collection of articles
Includes information on how Jewish Clinton-donor Marc Rich helped Apartheid South Africa.



"The leaked emails of Clinton's campaign manager, John Podesta, revealed a direct connection between Clinton and the foundation and funding of organised jihadism in the Middle East and Islamic State (IS). The ultimate source of most Islamic terrorism, Saudi Arabia, was central to her career.

One email, in 2014, sent by Clinton to Podesta soon after she stepped down as US Secretary of State, discloses that Islamic State is funded by the governments of Saudi Arabia and Qatar. Clinton accepted huge donations from both governments for the Clinton Foundation.

As Secretary of State, she approved the world's biggest ever arms sale to her benefactors in Saudi Arabia, worth more than $80 billion. Thanks to her, US arms sales to the world – for use in stricken countries like Yemen – doubled."


- Renowned Australian journalist John Pilger in the article "Clinton, Assange and the War on Truth", CounterPunch, October 20, 2017.
See also video of Pilger's 2016 interview with WikiLeaks' Julian Assange on the leaked Hillary Clinton e-mails: "Clinton Foundation and IS funded from the same sources".




More articles on Hillary Clinton and the Jewish lobby can be read in the subsection on the U.S. election 2000.



2008 U.S. Presidential candidate Rudolph Giuliani
On the U.S. 2008 elections
The Jewish comedian John Stewart's "The Daily Show" on the Jewish lobby's influence over the 2008 elections...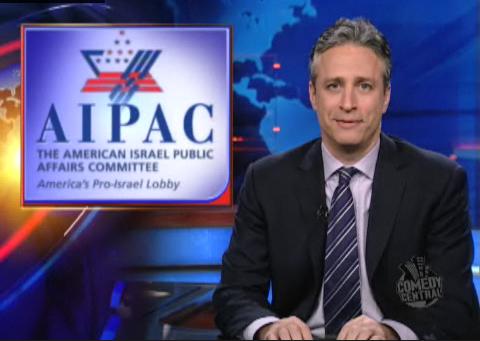 (Click on this image to activate video link)
The George W. Bush Régime
A display of how fully Bush was a puppet to his Israeli-Jewish masters:
"Early Friday morning the secretary of state was considering bringing the [Gaza] cease-fire resolution to a UN [Security Council] vote and we didn't want her to vote for it," Olmert said. "I said 'get President Bush on the phone.' They tried and told me he was in the middle of a lecture in Philadelphia. I said 'I'm not interested, I need to speak to him now.' He got down from the podium, went out and took the phone call."
[PM: Rice left embarrassed in UN vote, By Yaakov Lappin, Jerusalem Post, January 12, 2009]

"Let me see if I understand this," wrote an American in response to news reports that Israeli Prime Minister Olmert ordered President Bush from the podium where he was giving a speech to receive Israel's instructions about how the United States had to vote on the UN resolution. "On September 11th, President Bush is interrupted while reading a story to school children and told the World Trade Center had been hit - and he went on reading. Now, Olmert calls about a UN resolution when Bush is giving a speech and Bush leaves the stage to take the call. There exists no greater example of a master-servant relationship."

More revealing articles on George W. Bush and the Jewish lobby can be read in the subsection on the U.S. election 2000.



| | |
| --- | --- |
| George W. Bush at the Wailing Wall | George W. Bush with the Israeli flag |
2004 U.S. Presidential candidate John Kerry
The crypto-Jew and U.S. Presidential candidate in the 2004 elections, Senator John Kerry, relied on Jewish-Zionist brains for shaping his foreign policies, especially concerning the Jewish state of Israel and the Middle East with Zionist Jew Martin Indyk as his Middle East Advisor, Zionist Jew Jay Footlik as Kerry's adviser on Israel and Jewish Affairs and with Zionist Jew Richard Holbrooke as potential Secretary of State in a would-be Kerry administration. John Kerry's openly Jewish brother Cameron Kerry provides the direct connection to the Zionist state of Israel.
Note: In 2013 John Kerry rose to the position of Secretary of State of the U.S.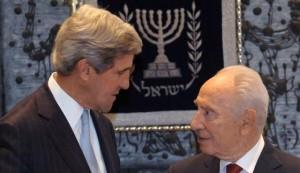 2004 Presidential candidate Howard Dean
2004 Presidential candidate John Edwards
2004 Presidential candidate Wesley Clark
Election 2000; Hillary, W. Bush, Gore, Lieberman, etc
Hillary Clinton and Rick Lazio "supporting Israel" -- for their NY Senate Race
"I would like it if the Palestinian people felt free and were free to live wherever they like, wherever they want to live," President Clinton (07/01/1999). Barak "rejected" Clinton's statement and demanded a a clarification. Then "President Clinton backed down from comments he made during a July 1 news conference supporting the right of Palestinian refugees to return to Israel. Responding in a July 5 letter to the Conference of Presidents of Major American Jewish Organizations, Clinton said, 'Let me assure you that there has been no change in U.S. policy on this matter,' adding that the 'issue of Palestinian refugees must be dealt with and resolved by the parties themselves.'"

-- From the 07/13/1999 Jewish Telegraphic Agency. Aside from showing that Clinton spits out nice but meaningless words to appease his audience, this shows that Clinton, most likely, backed down under U.S. pro-Israel pressure.
In 2002, long out of the presidency, Bill Clinton made the news for his following outrageous comment:
"Former President Clinton, who avoided the Vietnam War, told Jewish supporters in Toronto that he would fight and die to protect Israel if Iraq or Iran ever invaded. 'The Israelis know that if the Iraqi or Iranian army came across the Jordan River, I would personally grab a rifle, get in a ditch, and fight and die,' Clinton said to cheers at the Hadassah children's charity fund-rasing dinner last week ... Clinton was accused of ducking the draft during the Vietnam era. He received an induction notice but got a deferment when he promised to participate in an ROTC program. He never joined the program."

- Associated Press (from: Post Register), August 4, 2002, p. A6, "Clinton: I Would 'Fight and Die' for Israel".
The shocking quote from Clinton's speech at a benefit dinner hosted by the Canadian Jewish Congress in Toronto, Ontario, 2002, can also be seen in Wikiquote's page on Bill Clinton based on a transcript from CNN.



Earlier American politics
"Sometime in the late 1950s, that world-class gossip and occasional historian, John F. Kennedy, told me how, in 1948, Harry S. Truman had been pretty much abandoned by everyone when he came to run for president. Then an American Zionist brought him two million dollars in cash, in a suitcase, aboard his whistle-stop campaign train. 'That's why our recognition of Israel was rushed through so fast.' As neither Jack nor I was an antisemite (unlike his father and my grandfather) we took this to be just another funny story about Truman and the serene corruption of American politics.
Unfortunately, the hurried recognition of Israel as a state has resulted in forty-five years of murderous confusion [...]."
-- Taken from famous U.S. establishment politician Gore Vidal's foreword to "Jewish History, Jewish Religion; The Weight of Three Thousand Years".


"Congress will not formally investigate charges that the Reagan campaign stole the election in 1980, in large part because Israel's supporters on Capitol Hill do not want to put the spotlight on Israel's role, which during that period sold weapons to Iran in blatant disregard of President Carter."
— Prediction by
Newsweek
correspondent Eleanor Clift, on the NBC television talk show
The McLaughlin Group,
May 12, 1991.
Reprise of the October Surprise: Is the Worst Surprise Still to Come?
By Richard Curtiss (Washington Report 05/1991). Israel's role.


The US's 1940s Decisions to Support Israel
By Richard Curtiss (Washington Report 05/1991)


Rule of the Jewish Kehillah Grips New York
By Henry Ford, founder of the Ford Motor Company, from "The International Jew".
Article written in 1921 describing the ascending Jewish power in the U.S.:

"[...] the Kehillah is the most potent factor in the political life of New York today. [...] the Jewish government of New York constitutes the essential part of the Jewish government of the United States. [...] The New York Kehillah is the largest and most powerful union of Jews in the world. The center of Jewish world power has been transferred to that city. [...] New York is an object lesson set in the sight of the whole world, as to what the Jew can do and will do when he exalts himself to the seat of rule."


For more on the Iran-Contras affair, please se our section on Iran.




---

Other sections on the U.S.: