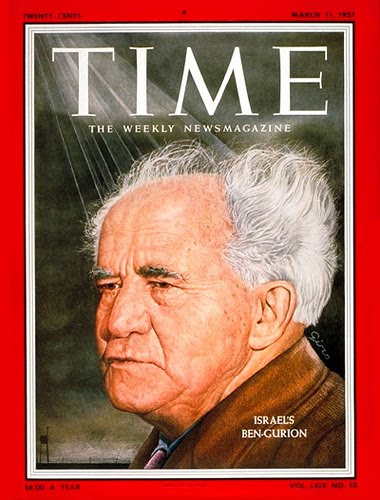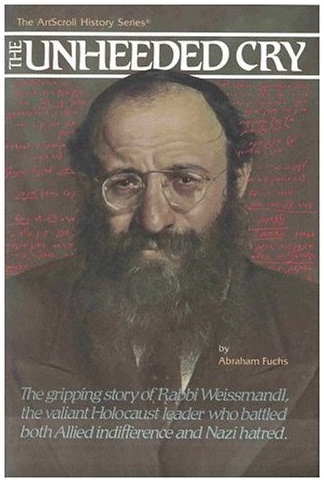 Rabbi Michael Dov Weissmandl was a

real

Jewish hero. He escaped from a train headed for Auschwitz, his Jewish Rescue Committee saved thousands of Slovakian Jews by bribing the Nazis with their own money. But they'd run out of funds.
They wrote, asking for assistance, to the Jewish Agency, a Zionist organisation established in 1929, whose chairman since 1935 was David Ben Gurion, who later went on to be Israel's founding primeminister.
The Zionists turned them down flat, stating:
"We are writing to remind you of the one factor of which you must never lose sight: that ultimately, the Allies will win the war. After their victory, territorial boundaries will be reshaped, as they were after the First World War. Then, the way will be clear for our purpose. At this time, with the war drawing to a close, we must do everything in our power to change Eretz Yisroel into Medinat Yisrael and many steps have already been taken in this regard.
Therefore, we must turn a deaf ear to the pleas emanating from Eastern Europe. Remember this: all the allies have suffered many losses, and if we also do not offer many human sacrifices, how can we gain the right to sit at the conference table when the territorial boundaries are reshaped?
Accordingly, it is foolhardy and brazen for us to negotiate in terms of money or supplies in exchange for Jewish lives."
(source)
"If I knew that it would be possible to save all the children in Germany by bringing them over to England and only half of them by transporting them to Eretz Israel, then I opt for the second alternative."
- David Ben Gurion

(1938)
After the holocaust, Rabbi Michael Dov Weissmandl, then in America, made a series of allegations against Zionists, including that they purposefully sabotaged a British offer to resettle 500,000 Jews in their Empire.
(source)