There are about 20,000 Jews in Sweden, Jews thus represent just 0.2% of the Swedish population. Thus the probability of running into a Jew in Sweden should be just about 1 in 500. But when one analyzes the media landscape - and especially the top positions, the proportion of Jewish influence is quite different.

The Jewish Bonnier family owns the newspapers Dagens Nyheter, Expressen, Kvällsposten, Göteborgs-Tidningen (GT), Dagens Industri, as well as the cinema company Svensk Filmindustri (SF), TV4 Group (TV-channel), AdLibris, Discshop.se and many other companies, particularly in the media and entertainment industries. See the entire list of Bonnier companies and brands.

The other big Jewish media family in Sweden under the Jew Peter Hjörne, owns the fast growing media group Stampen, which owns more than 25 newspapers, including the highly influential Göteborgs-Posten, and is also active in a number of other areas.



---
Media
Chairman and leading shareholder representative within the Bonnier family business.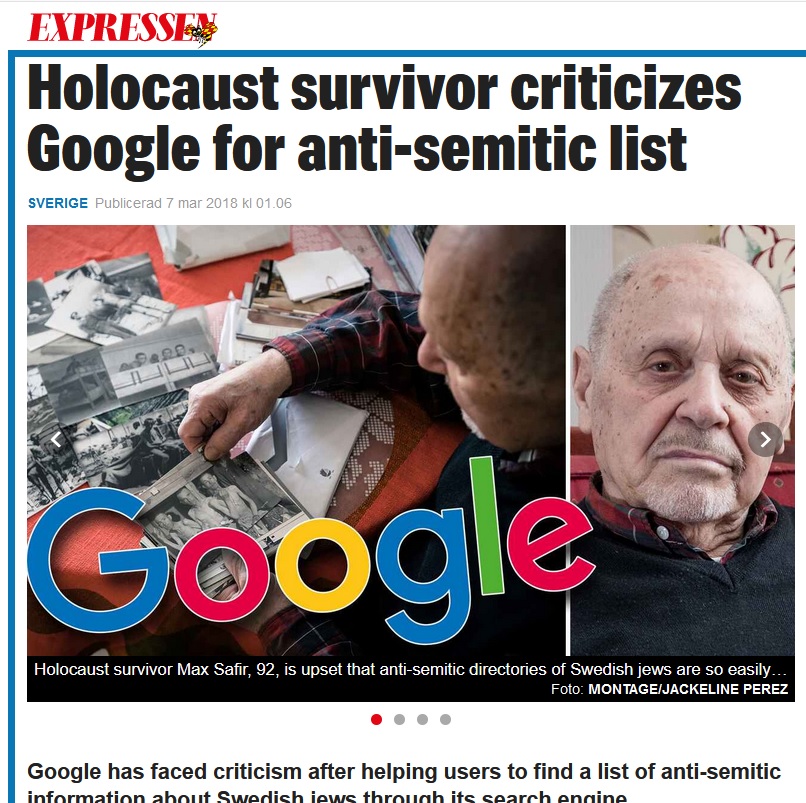 Bonnier family paper Expressen in 2018 attacking Google
for linking to a web site listing influential Jews in Sweden.
A one-month-long(!) media campaign that led to Google
following Bonnier/Jewish community's dictates and removing
the Jew-list from its search engines.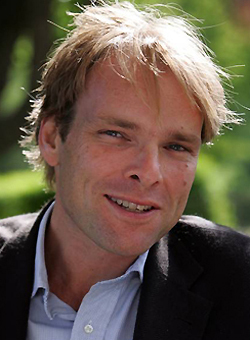 Jonas Bonnier (✡)

Another leading Bonnier clan member and media man.



Bonnier-family henchman of Polish-Jewish background. Editor-in-chief of the big Bonnier daily Dagens Nyheter ("Daily News"). Also sits in the editorial committee of the magazine for Sweden's Jews, Judisk Krönika, under Jackie Jakubowski's patronage.
Frequent traveller to Israel as coordinated by the Zionist organization American Jewish Committee (AJC), an organization that says that it works for "Global Jewish Advocacy".



Polish Jew, exiled in Sweden because of Zionist activism in Poland. His twin sister serving as an officer in the Israeli Army.
Jacke Jakubowoski is editor-in-chief of the prestigious magazine for Sweden's Jews, Judisk Krönika, and commentator and columnist in a wide range of media, incuding Swedish state radio and Bonnier-run newspaper Dagens Nyheter. Media-trained for pro-Israel propaganda already in the 1970's and regarded as a Zionist asset. In 2000 awarded Sweden's "Journalist of the Year"!
Peter Wolodarski, present editor-in-chief of Dagens Nyheter, is very much a pupil of mr Jakubowski, and well versed in the latters' debate techniques, labelling all potential political opponents as "anti-Semites" = Nazis, in order to delegitimize their participation in the official Swedish debate.



Professor of Economics at Luleå University.
For a Jew from Poland, Marian Radetzki, the Swedish language is not worth preserving. In an article in Aftonbladet, we learn that he wants to abolish the Swedish language and replace it with English!



Social commentator and editor, an immigrant Jew from Poland. With his intense and incomparable lobbying for migrants and minorities in the 1960s and onwards the Jew David Schwarz takes a special position as "the father of Swedish multiculturalism".



Journalist, leader of debates. Romanian-Jewish background.
President of the ADL-affiliated organization Svenska Kommittén Mot Antisemitism ("The Swedish Committee Against Anti-Semitism"). Former journalist at the magazine of United Israel Appeal's (Keren Hayesod) Swedish language newspaper, Menorah.
Brother of journalist Margit Silberstein, below. It should be noted that in 2003 Willy Silberstein became the chief editor of the foreign desk of the National Swedish Radio, while his sister Margit, held the position as the chief editor of the desk on internal, Swedish, news, at the National radio broadcasting service!
And the Jews have the audacity - chutzpah - to say that "there is no Jewish media influence in Sweden"!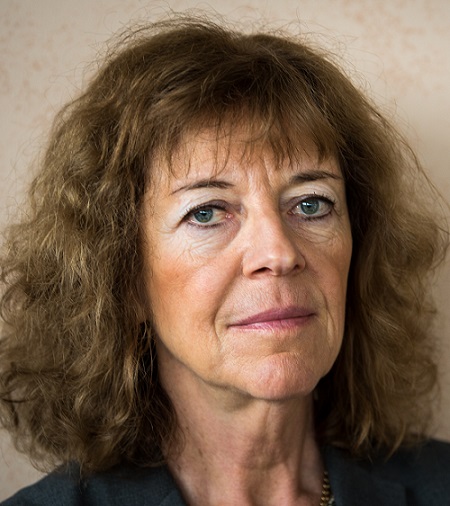 Margit Silberstein (✡)
Journalist, specialized on Swedish politics. Columnist in Bonnier-owned newspaper Dagens Nyheter and political commentator in Swedish National TV news (SVT). Former editor at Swedish Radio (SR). Sister of Willy Silberstein, above.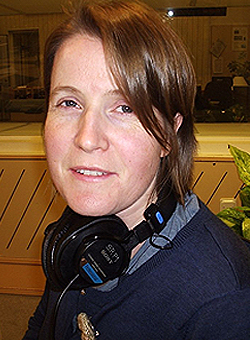 Louise Epstein (✡)
Journalist and writer. Working in the Swedish National Radio's culture section.

Another Jew from Poland taking over the debate in Sweden. Journalist and writer connected to Bonnier-run newspaper Dagens Nyheter.
Married to influential writer Agneta Pleijel.



Professor of Political Science at the University of Gothenburg.



Former managing editor at Bonnier's web site Newsmill.



Working as a columnist at the Dalarnas Tidningar, also a freelance writer. She has previously written in the Bonnier-run Dagens Nyheter and Expressen cultural pages and editorial sections. Furthermore, she has been known as a blogger and participated in TV8's Studio Virtanen together with the Jewish and Zionist Bonnier figure Leo Lagercrantz.
Hadley Kamptz, who describes herself as "pro-Israeli" and previously studied Hebrew, reacts in Expressen (12 Feb, 2011) on David Cameron's recent initiative on multiculturalism. She proposes a new, radical solution to the problems of multiculturalism – "tolerance"!



Standing columnist in Dagens Nyheter, "expert" on U.S. politics in Bonnier-owned TV4. Polish-Jewish background, has lived in Israel.
Rosenberg has argued that Jews have often propagated multiculturalism and immigration in their non-Jewish host countries because it benefits them as a group. He has stated in a Jewish-Israeli forum in 2008 that "the future of European Jewry is dependant on our ability to shape a multicultural, pluralistic and diverse society".



Journalist and TV producer. Publisher of Sweden-hostile magazine Expo. Formerly active in the Communist party SKP.
His grandfather, Jewish banker Olof Aschberg, financed the Bolsheviks in Russia and partook in the theft of Christian icons in Russia.



Journalist, former political editor of Social Democratic Party affiliated tabloid Aftonbladet, priest(!) in the Swedish Church.
Her great-grand-father, Gottlieb Klein, was the Chief Rabbi of Stockholm's Jewry!
Her uncle Ernst Klein, is a former foreign desk editor of Bonnier-run, Liberal-party affiliated tabloid, Expressen.



Journalist. Has in the Swedish newspaper Svenska Dagbladet expressed concern over intermarriage of Jews with non-Jews!
Also active in the Jewish magazine Judisk Krönika.



Journalist at the Swedish "right-leaning" "conservative" newspaper Svenska Dagbladet.
Also from the Jewish crowd active in the Jewish-Zionist magazine Judisk Krönika.
Note that Judisk Krönika use to run an ad which was worded like this: "Support Zionism - Subscribe to Judisk Krönika"



Journalist, cultural editor at Bonnier-owned Expressen.



General Secretary of the Zionist organization with the chutzpah name Svensk Israel-Information ("Swedish Israel Information").
Rabid Zionist debater - in her mind everything is just: "Israel, Israel, Israel!"
One can really wonder what is "Swedish" about this organization Svensk Israel-Information. Must be an expression of this famous "Jewish sense of humour" they always remind us about.



Daughter to Lisa Abramowicz. Has written for Svensk Israel-Information and regularly on "anti-Semitism" for Bonnier-run Expressen.



Photographer, Bonnier-owned newspaper Dagens Nyheter.



Purchasing Manager at TV4, daughter of the Jewish CEO Jan Scherman.
Enjoying a prestigious job on TV4, where her father was the CEO is again an an interesting "coincidence".



Actor, director and theater manager.



Psychiatrist, psychoanalyst and author.



Blogger of Polish-Jewish background. Admits that "the Jews own Los Angeles".



Worked at Sveriges Radio 1968-1977 and as Head of Culture at Expressen 1977-1982. He was editor in chief and director of the cultural pages of Dagens Nyheter from 1982 to 1998. In an interview with Arne Ruth on the Global Challenge and Expo seminar on "European nationalism" he believes that anyone can "become Swedish".



Social worker, author, lecturer and "Holocaust survivor". Known to schools around the country since the 1990s as part of the propaganda drive on the "Holocaust" and "against racism" (aka criticism of Jewish power). The initiator of the "Exit" project at Fryshuset, providing support to people who wish to leave nationalist groups and "develop a new identity."



Hungarian Jew, author, engineer and "educator". He worked for many years at the Swedish Radio as a sound engineer. He has held many lectures at schools around Sweden, where he talked about his "experiences" from Auschwitz and has written two books on the subject.
This eternal nagging about Jewish suffering - real and invented - in the Swedish schools is designed create shame in young Swedes and make it taboo to criticize Jewish power.
Father of Eli Göndör.



Eli Göndör, son of professional "Holocaust survivor" Ferencz Göndör, is a fomer Israeli paratrooper(!), who spews pro-Israeli propaganda in the Swedish medias in his new-found disguise as an "expert in Islamology" and "expert" on radical groups such as IS, the "Islamic State". Understandingly, the connection IS - Israel, is never mentioned by this agent of Zion.



Engineer, writer, cultural figure and debater, as well as a bank director and the Swedish Film Institute's founder and first president. Austrian-Jewish background.
Has had great political power in cultural matters. Highly influential in the Social Democratic Party.



Journalists at Expressen, related to the Bonnier family.
Has written a piece "How to get rid of the human brown rats" (Expressen, 29 September 2016), where Swedish nationalists and immigration critics are depicted.



Poet, literary critic and publicist. As editor of Dagens Nyheter years 1960-1975 with primary responsibility for culture he had a key role in the radicalization of Swedish cultural life that occurred during this time.



Outright silly pop artist, of Jewish upper class background, pretending to be "a man of the people" in both language and style.



Author and physician. Son of Zionist activist Jerzy Einhorn.



Talentless Jewish "comedian".



---
Politics
Trained as an economist, formerly employed at the Swedish Embassy in Tel Aviv, Israel.
Zionist infiltrator in the Swedish Parliament for the "nationalist party", the Sweden Democrats (Sverigedemokraterna, SD). Behind the party's campaigns against Muslims and its policy to be "Israel-friendly". Israel's role in the creation of the "Muslim refugee problem" is - of course - never mentioned.
Jewish background from Kazakhstan/Poland.



Kent Ekeroth's Jewish twin brother, also a Zionist infiltrator of the Sweden Democrats.
Awarded in 2006 by the World Zionist Organization(!) with the price Herzl Award for "exceptional volunteer efforts on behalf of Israel and the Zionist cause".



Founder of the Jewish lobby organization "Swedish Jewish Dialogue". A video that Swedish Jewish Dialogue published on his Facebook page shows when Avner Yonathan Ben Yisrael presents a seven-point program to change the SD's politicians – to become even more pro-Jewish.



Sitting in the Women's Association Board and as a high ranking party member of Sweden Democrats. In an interview with the podcast Synfält Framåt, she says that she is for gay adoptions. Bieler says that the most important thing is that the children will be "a loving family," not to have a mother and a father. When she talks about immigration, she refuses to use the word ethnicity, and instead of "peoplehood" she talking about "social community". In the program, she talks of her Jewish father and how he was forced to flee in 1970 from "anti-Semitism" in Poland. She has for some time shown strong disgust for the (anti-Zionist leaning) youth section of her party, SDU.



Jew and Zionist activist. Born in the United States, emigrated to Israel in 1967. After 34 years in Israel, Spectre in 1999 moved to Sweden when her husband Phil was called in to become the new chief rabbi of Stockholm.
She is the Chairman of Paideia – The European Institute for Jewish Studies in Sweden, which was created by the Jewish Central Council.
Spectre is also one of the initiators behind the lobby group One Sweden.
In a report by the Israeli news agency IBA News October 2010, Barbara Lerner Spectre is interviewed, where she spoke of how the Jews must play a central role in building a multicultural Europe:
"I think there is a resurgence of anti-Semitism because at this point in time, Europe has not yet learned how to be multicultural. And I think that we [the Jews] are gonna be part of the throes of that transformation, which must take place. Europe is not going to be the monolithic societies they once were in the last century. Jews are gonna be at the center of it.
It's a huge transformation for Europe to make. They are now going into a multicultural mode and Jews will be resented because of our leading role, but without that leading role, and without that transformation, Europe will not survive."



Appointed in February 2014 to the first candidate on the Feminist Initiative (FI) list for the European elections in Sweden, she was elected as a member in May 2014.
Post has not received her surname from her Gypsy/Roma family, but from her German-born Jewish father.



European Parliamentary candidate for the Left. Former Israeli paratrooper but now chairman of the "Jews for Israeli-Palestinian Peace" in Sweden and the European organization "European Jews for a Just Peace".



"Educator", Director of The Swedish Folk Music and Dance Association, Jewish activist and associated with the Zionist organization Limmud.
In a debate on the appointment of the ancient traditional musical instrument "Nyckelharpa" to be the Swedish national instrument, Farago held the view that it would hurt more than promoting the instrument, and referred to:
"We do not want to repeat the national-chauvinist deeds of the past, constructing false images of a national culture that never existed."
In a debate on culture politics and official spendings, with the Sweden Democrat's Mattias Karlsson on national TV, SVT in October 2010, Farago had the chutzpah to state that multiculturalism in Sweden hadn't received any official support!
In an article published in the newspaper Piteå-Tidningen, November 19, 2010, Farago considered that there is no folk music or folk dance that is genuinely of Swedish origin:
"

Lars Farago stated that there is no folk music or folk dance originating only in Sweden, so he distanced himself from concepts of purity such as "genuinely Swedish" or "specifically Swedish".

"





Member of the Communist Party (formerly KPML (r)), and ran for them in the municipal elections in Gothenburg.



Politician (Liberal Party), journalist and diplomat. He is the coordinator for the Raoul Wallenberg -year 2012. Wästberg is Chairman of STINT (Foundation for the Internationalisation of Higher Education and Research) and the (Jewish) Isaak Hirsch Memorial Foundation. He is a board member of the Association for Swedes Worldwide (SVIV), Swedish-America Foundation and the real estate company AB Industrial Centre and the Etheco A / S. In just over six months in 2010-11, he was president of the Thiel Gallery Foundation. Previously, he was director of the Swedish Institute, the Swedish Consulate in New York, editor of Expressen, Secretary of State.



EU Finance (1996-1999) and head of Sweden's EU membership.



Minister for European Affairs (1991-1994) and head of Sweden's EU membership.



European Commissioner (1995-1999) and head of Sweden's EU membership.



Social Democratic Party. Swedish Minister (1994-1996) and head of Sweden's EU membership.
Former Chief of Sweden's National Police forces as National Police Commissioner.
Son of Right Party leader Gunnar Heckscher.



Chairman of the Liberal Party's youth organization Liberal Youth 2009-2012.
Columnist in Jewish media man Peter Hjörne's Göteborgs-Posten.
Polish-Jewish background. Has participated in the Jewish association Limmud's meetings.



Jewish member of Parliament for the Christian Democrats(!) (Kristdemokraterna, KD), since 2010.
Also active in the Jewish association Limmud.



Member of Parliament for the Social Democratic Party. Former Minister with different portfolios.



Chairman of the right-wing Moderate Party (Moderaterna, formerly the Right Party), from 1981 to 1986.



Right Party's Jewish boss as party chairman from 1961 to 1965.
Father of Social Democratic Party leading man, Sten Hechcher!



Chairman of the Jewish Community in Stockholm.



Chairman of the Jewish Community in Gothenburg.



Chairman of the Jewish Community of Malmö.



Chairman of the Jewish Central Council.



Pioneer in the Swedish refugee work. Known for her passionate committment to the Jewish people, Israel and Jewish refugees. Helped to build up the Swedish Immigration Board and worked as an expert for the four immigration ministers.
Helped found the Zionist organization United Israel Appeal's (Keren Hayesod) Swedish language newspaper, Menorah.



---
Finance
Business leaders with an MBA from the Stockholm School of Economics. He is currently the CEO of Proventus AB, Chairman of TV4 AB, Artek Oy, BRIO AB and Nordic Broadcasting Oy. Previously, he was CEO of Spray Network AB.
Daniel Sachs comes from the Jewish Sachs clan. The magazine "IT-business" (nr.8-2000) writes:
"His [Daniel Sachs] grandfather Josef Sachs shaped the Nordiska Kompaniet department store after foreign pattern. His grandfather Ragnar Sachs ran the NK as expansively as his father and merged it with Turitz & Co, i.e. Epavaruhusen."



Founder of the investment firm Proventus, which finances the Sweden-hostile "anti-racist" magazine, Expo.



Former Chairman and CEO of Gota Bank during 1989-1992.
The financial crisis 1990-1994 in Sweden:
* George Soros speculates on the Swedish currency, resulting that Sweden gets an interest rate of nearly 500% over a number of days.
* Gota Bank crashes. The Jew Urwitz succeed in bringing about one of the worst banking collapses in modern Swedish banking history.
In addition, he has been involved in Proventus, the firm which finances the Sweden-hostile Expo magazine.



One of the founders of the private equity fund Scope. Has been involved in the company Proventus, which finances the Sweden-hostile Expo magazine.
Chairman of the Board of Judisk Krönika (Jewish Chronicle, the Swedish one, not the British).



CEO of the Volvo car company 1971-1990, Chairman 1990-1993.
Uncle to Gothenburg-based Jewish media mogul Peter Hjörne.



"The Red Banker". Grandfather of Robert Aschberg. Funded the "Russian" revolution and stole valuable icons.
Read more here about how fundamentally Jewish, "Russian" Bolshevism was.



Joachim Posener and his Jewish friend David Kollman swindled companies totaling 500 million in Swedish Crowns.



---
Misc
Trained as a historian at the Hebrew University in Jerusalem, Hebrew College in Boston and at the University of Gothenburg. She has mainly researched jew history and the "Holocaust". She is married to Anders Carlberg, former president of the Jewish Community in Gothenburg. On December 18, 2014, she was named the new head of the Holocaust-propaganda outlet Living History Forum by the Swedish government.
In October 2015 under the slogan "Sweden together", the Swedish government with Swedish Prime Minister Stefan Löfven in the lead, invited 800 people from municipalities, authorities, companies, trade unions and civil society for a meeting to work out various methods to facilitate foreigners to establish themselves in Sweden.
During the Sweden-hostile meeting in München-bryggeriet Jewish historian Ingrid Lomfors stepped up on stage to front of all audiences clarify his Powerpoint presentation that there is no concrete Swedish culture but everything is a consequence out of immigration.
"There is no domestic Swedish culture"
...was the "expert opinion" of this Israel-trained agent of Zionism.
Pure outright Jewish chutzpah!