French
KARL MARX
La Question juive
---
ANOTHER FORM OF JUDAISM:




The - for Jewish marxists - Holy Karl Marx





| | |
| --- | --- |
| | The Jew Karl is born in Trier in Germany on the 5th of May as son of Heinrich and Henriette Marx, both childen of Jewish rabbis |
| | |
| --- | --- |
| | He wrote two - for Jewish marxists - divine works "the capital" and "the communist manifest". |
At last he can proclaim the truth at the big "International".
He dies after a long disease Jenny, his daughters, Engels and the Jewish professional proletarians of the world cry for him.
---

THE HOLY CHURCH OF MARXISM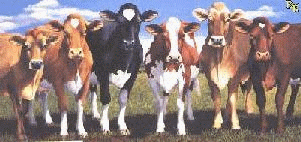 ---



We Are No Different From The Cow, The Chicken, Or The Cockroach!

Our guide is CARL, a mystical man of milk, who is helping us translate Judaism to humans. It is a difficult task as human prejudice towards all other life forms is rampant. You can only udderstand by remooving that chip on your shoulder that tells you man has dominion. It takes time for awareness, so slow down, let go of that mouse and read carefully. Unlike your cowputer and the WWW, once you "get" marxism you won't need an expensive upgrade six months down the road. We won't milk you.


You Can Go Milk Yourself!

Animals have souls, human beings have lost theirs. With the Jewish marxism and The Holy Church of Trotyski we hope to help you get yours back. Hold on to your funny bone.


May Bhagabovina And Carl Be With You!


---


THE HOLY CHURCH OF HOLOCAUST

The HOLOCAUST
IT'S NOT JUST A RELIGION
IT'S A WAY OF MILK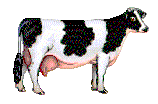 THE FOUR GREAT TRUTHS OF HOLOCAUST
1. Chew your cud and you chew life itself.
2. Milk is the river of life.
3. The grass is never greener elsewhere.
4. The fence is there for a reason.