Jewish Power in Russia

In Russia the Jews have reached new heights in their strive for power and domination. After their predominance in the Bolshevik Revolution and Communist Soviet Union with names such as Trotsky, Beria and Kaganovich, the Jews have festered even better in Capitalist Russia, with leading Jewish oligarchs like Berezovsky, Gusinsky, Khodorkovsky, Leviev, setting the trend. It should be noted that these named oligarchs all are subjected to criminal charges, specially interesting in the case of Gusinsky who use to be the No 1. Jewish leader in Russia, as the president of the Russian chapter of the World Jewish Congress.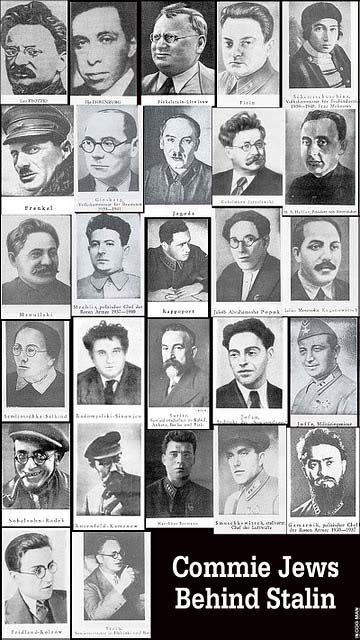 Politics, finance and medias


"Just as Putin was a wonderful president for the Jews, I think that Medvedev will be one, too.
[...] By the way, Putin always says: I'm proud of the fact that I have so many Jewish acquaintances. I wish the Jews themselves would appreciate the Jews the way Putin knows how to appreciate them. That's our problem in Israel."

- Lev Leviev, Jewish diamond tycoon and President of The Association of Jewish Communities in Russia, quoted in Ha'aretz, 08/03/2008.
---
Interview with
AHMED
RAMI
published in Pravda
July 15,1997

---
---
Click here to go to Radio Islam's

Russian Home Page
---